TRUST
Our family owned company, Dynamic Boats, was established in 1980 by Dimitris Tzalavras.
We are the world's oldest exclusive importer and distributor of the legendary and famous Fjord Boats for Greece and Cyprus since 1980 also for Horizon Yachts and Sealine
Horizon Yachts founded by John Lu in 1987, on Kaohsiung Taiwan. Since 1999 we are co operating with Horizon Yachts.
Horizon Yachts is the most respectful luxurious yacht builder in Asia and worldwide. From 2011 and on we are the exclusive dealer of Horizon Yachts for Hellas, Cyprus and Turkey.
Fjord Boats was founded in 1959 in Norway and build the first composite boat, since 2006, Fjord Boats is a member of Hanse Group one of the largest shipyards in Europe.
Together with Hanse we lead the new Fjord generation to a new successful and exciting path in Hellas and Cyprus.
In 1972 Tom Murrant founded in Kidderminster Sealine. In 2013 made new beginning joining Hanse Group and we work together.
A very prestigious and trustworthy brand name taking the leap to the future, always keeping the Sealine philosophy. Join us in Hellas and Cyprus.
INTEGRITY
Total respect to the clients and absolute privacy, representing only a few and high quality shipyards with long lasting exclusive cooperation with them, offering realistic and competitive prices in all of our products and services, and having unbroken presentation in the global yacht market since 1980, are the key ingredients for keeping our company on top.
SOVEREIGNTY
We see business different. It is a rule that business environment is constantly changing. We run our operations weatherproof meaning that you will find us always here. Offering the best boats and yachts in the best and most competitive prices and the most innovative services makes us the most reliable company in the industry. The fulfilment of your needs is our target.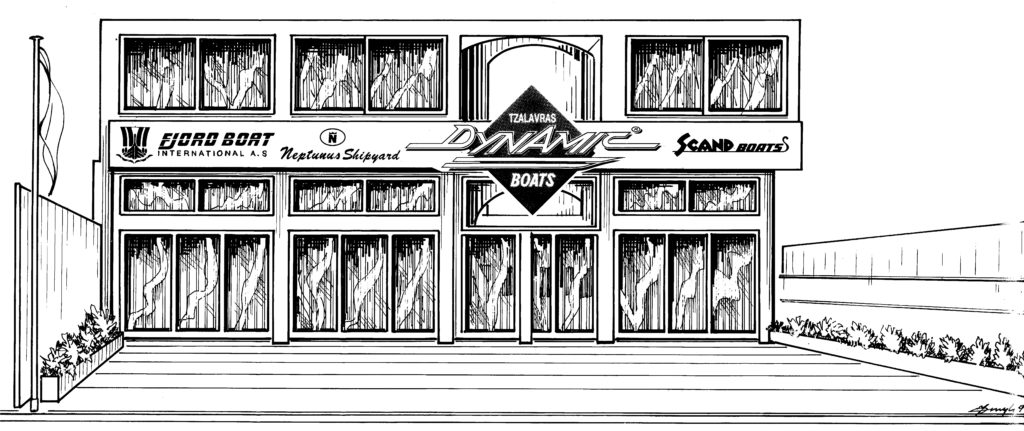 SINCE 1980
Sales are our main activity.
In order to provide ultimate ownership experience, we have also established, first in the Hellenic market, a delivery and maintenance centre.
We are able to facilitate  after sales services in house and always under our supervision.
Our aim is to protect and secure the interests of our clients and partners.
ALWAYS AHEAD
Wherever are you living, wherever is your destination, we ensure you that Dynamic Boats professional team is everywhere for you.
DYNAMIC BOATS | TZALAVRAS
A family company Made In Greece.
Contact us now – 48/7/365
We do it different; the Dynamic Way.
Considering yachts as the ultimate luxury entity, always mastering in the components and services.
We know yachts.